The history of IOS bv in a nutshell, told by founder Cor Oskam. It has become a story of courage and daring, leaving home sweet home and starting to build a new future, not afraid to jump into the unknown, prepared to take the extra step, and above all the unconditional support of the family and strong relationship between father and son.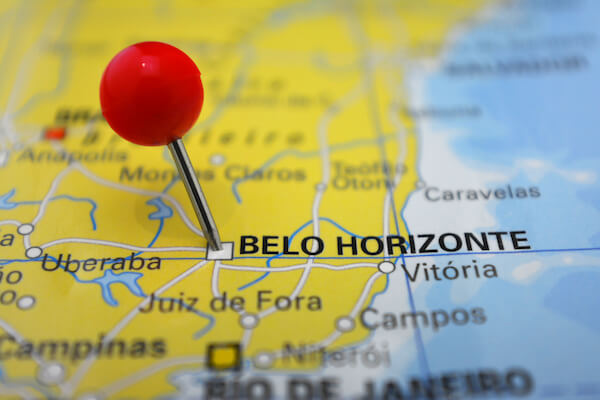 "On January 9, 1978, an adventure that started when we (my wife and two children) moved to Brazil, explains Cor Oskam with a natural enthusiasm. At that time I worked for "Verolme United Shipyards", which later transferred into RSV Holding (Rijn Schelde Verolme), at the Brazil department taking care of the imported equipment and material for the yard in Brazil. Due to planned re- staffing in Brazil, trying to improve the efficiency and survivability of the yard I, among others, were invited to come and work in Brazil at the yard, taking care of material and equipment to be imported in Brazil.
I had to learn quickly the local in's and outs of the import rules, the language, culture, and habits.
This left me with a warm circle of Brazilian friends."
Family business
"About the essence of those years in Brazil? In one word "FUTURE". It was the basis for IOS, which I started on January 1, 1986. The main purpose was "to act in the shipbuilding and shipping industry market of Brazil. Which later on expanded in more industrial areas such as mining, steel industry, and heavy steel building (pressure vessels). Up to today, this is still the work field for IOS, Mark ads.
Mark started at the age of 16, within the evening hours, free from school, cleaning the office.
Was it a planned start with IOS? Not really, I was not pushed, but a short while ago a friend showed me a book filled in when I was 10 at school. The question raised was: What do you want to become in the future? And I replied in his book "Trader at IOS" The apple does not fall far from the tree as it looks.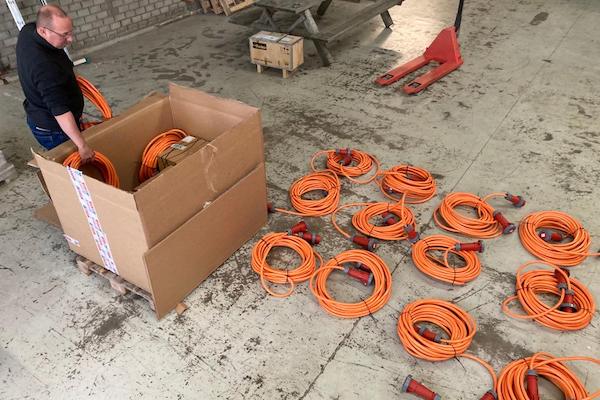 Drive and  enthusiasm
With giant steps, we went true the history of IOS what started in Rotterdam then moved to Prinsenbeek and due to necessary expansion to Zevenbergen, this was only for a short period as again the amount of work and staff increased. That's why Cor Oskam built a new office in Steenbergen .
In 2010, 2 years after Mark took over the company, the company moved back to Zevenbergen again. If we are both the same type? Both had to deny and laugh Discussions keep you sharp but managed to keep it business-like and more importantly during working days and hours.
Mark is from another generation. I must say he has more courage in negotiations where I am more careful. Mark confirms that in the field of drive and enthusiasm both are very much the same, and when you with your wife and two children make a new start in a strange country, then the "careful part" is not the correct term I believe. I am extremely proud, Mark in fact is doing a very good job, maybe better than I have done. IOS has been growing in the last few years and expanded to be a very sound company.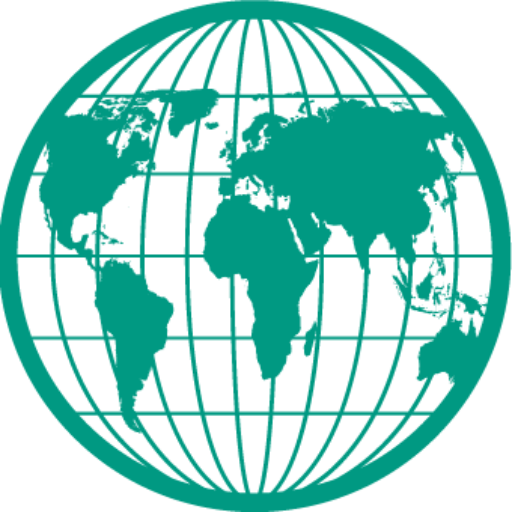 Loyal customers
IOS has a good name in the market in which it operates with the old policy,
"A DEAL IS A DEAL" This is not a saying, this is firm, based on more than 30 years of experience and being able to communicate in the Portuguese language, and most of all being well informed about the Brazilian import laws, which are rather complicated. The biggest strength of IOS is in its name.
An international purchasing office specialized in the Brazilian market with frequent personal contact with clients and proving time after time that we really fulfill our promises. Providing the "Service" our client has been expecting and getting over all the years.